"Emotions give meaning and relevance to experiences and are the anchor in enduring customer relationships," says Howard Lax, Americas head of customer strategies at Kantar TNS. And sentiment analysis?
Sentiment analysis can "shine the spotlight on areas that a company can delight its customers" and "be deployed as an effective tool to help us understand attitude, examine mood, detect intent, and thus prevent churn," according to Trish Dorsey, SVP at Ipsos Loyalty.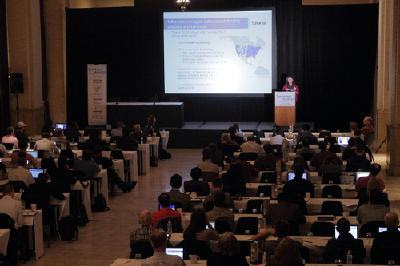 Howard and Trish will be speaking at the 2017 Sentiment Analysis Symposium. They will be joined by speakers from Nielsen, FleishmanHillard, and DigitalMR; Verizon, YouTube, U.S. Bank, Capital One, and Airbus; Nuance, IBM, Fast Forward Labs, MarketPsych, and StockTwits; and many more, including innovative startups.
The central point: Sentiment and emotion motivate customers and move markets. Measurement and understanding, alongside complementary consumer, corporate, financial, and social data, are key to satisfaction, loyalty, market strategy, and profit. Sentiment and emotion are important for your business, and they're what the Sentiment Analysis Symposium is all about.
Please join me June 27-28 in New York, to learn and network.
The symposium opens with a day devoted to consumer, market, and media sentiment and emotion analysis presentations and panel – the business case, applications, and technologies – followed by a day of break-out workshops. The Day 2 morning sessions focus on Customer Journey Transformation (workshop 1) and on Data Science and Technology (workshop 2). The afternoon sessions cover Text Analytics for Market Research & Consumer Insights (workshop 3) and NLP and Sentiment in Finance (workshop 4). We'll be talking natural language processing, machine learning, social analytics, neuroscience, and emotion AI and leading-edge business applications.
Attend either day or both.
You'll hear from agency and brand leaders, insights and finance professionals, researchers, and technologists. And as usual, we'll have lots of networking opportunities for you to meet SAS17 speakers, fellow attendees, and our sponsors.
Discounted extra early registration runs until March 31; save $300 off full ticket price. Save another $100 per ticket with our Group registration. We also have start-up and small company discounts and a special low rate for full-time students. Register now.
Do join us to stay on the leading edge of sentiment technologies and applications!
Seth Grimes, symposium organizer
P.S. Thanks in advance to our 2017 sponsors, whose support makes the symposium possible. BPU Holdings (ZimGo) and Socialgist are on board, and we'd welcome your company's joining them!