How does Verizon apply advanced text analytics for real time Voice of Customer from diverse channels – customer calls, online chat, surveys, and social media? That's the subject of data scientist Jingjing Cannon's talk at the 2018 Sentiment Analysis Symposium in New York.
Weak signal detection for customer engagement – emotions are fleeting! – and why narrative is important? Peter Dorrington from ttec (formerly TeleTech) will cover that topic.
And how to drive audience engagement via AI for influencers? Lujza Bubanova from startup EmotionID will tell you.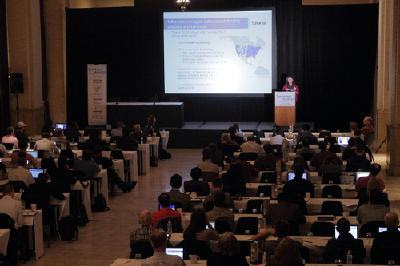 Lujza, Peter, and Jingjing are just three of our outstanding 2018 Symposium speakers. Hear them March 27 in New York – we pack a lot into our one-day plenary program! – and benefit from a unique learning, sharing, and networking opportunity.
Sentiment and emotion are important for your business, and they're what the Sentiment Analysis Symposium is all about.
Please join us March 27 in New York, and if you're a practitioner, developer, or manager seeking a comprehensive and concise introduction to techniques and applications, attend Prof. Ronen Feldman's half-day State of the Art Sentiment Analysis: Techniques and Applications tutorial the afternoon of Monday, March 26.
As usual, we'll have lots of networking opportunities for you to meet SAS18 speakers and fellow attendees.
Discounted extra early registration runs through January 31; save $300 off full ticket price. Save another $100 per ticket with our Group registration. We also have start-up and small company discounts and a special low rate for full-time students. Register now.
Do join us to stay on the leading edge of sentiment technologies and applications!